BLOMBERG: High-end boutique for tax law and company law regarding transactions, structures and defence.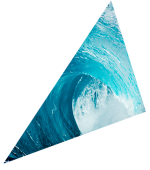 TRANSACTIONS
We're an excellent strategic partner for entrepreneurs, companies and financial investors looking for tax specialists with years of experience and an economic mind for your transaction. We structure transactions, assist with contract negotiations and conduct tax due diligence.
By leveraging our years of experience in mergers and acquisitions (M&A), we're at least as capable as the opposing party's advisors – especially with regard to:
STRUCTURES
How does BLOMBERG successfully realise complex structures? We rely on our tax expertise and company law know-how as well as our logical and analytical thinking but also our creativity. We'll create and implement the following for you:
Structuring of asset succession
Restructuring under dire circumstances
What's more, we regularly advise entrepreneurs and companies in Germany and abroad as well as their tax advisors and chartered accountants. We also assist with complex, specialised tax matters in German and international corporate tax law.
DEFENCE
On your behalf, we'll gladly argue with the revenue authorities! As your solution-oriented advisor, we can also seek a cost-efficient solution before a tax audit even ends. Should matters escalate, we will represent you in any appeals procedure and legal proceedings versus
Tax courts
Germany's Federal Fiscal Court (Bundesfinanzhof)
European courts
Because we also deal with revenue authorities as attorneys-at-law, tax advisors eagerly engage us as external consultants. We also dare to contest existing case law or prevailing opinion.
Benefit from our seemingly paradoxical combinations:
We're a small boutique, yet we offer the expertise of a large law firm in our chosen fields.
We're dedicated attorneys-at-law, but also provide you with the economic vision of a tax advisor.
We're strictly logical, yet we always have creative solutions at hand for you.
Why Blomberg?
We'll advise you quickly in a straightforward and practical manner.
Instead of incomprehensible written statements, you'll receive clear recommendations for action and a risk assessment.